Stradia Receives Prestigious National CIPFA Award
At the CIPFA Innovation Awards held on 25 April we were thrilled that, together with our client Welwyn Hatfield Borough Council and their contractor Mears, we won the Award for Alternative Service Delivery Model of the Year! This was for the open book accounting model that we introduced which, following a lot of hard work, has resulted in over £3m of savings to date – very significant in public sector housing.
 The judges' comment in the Winners Guide was as follows:
 "This was an excellent example of taking a problem, being honest about the challenges, and committing to finding a way forward. Sharing both the gains and the pains has been effective and open book arrangements are working actively"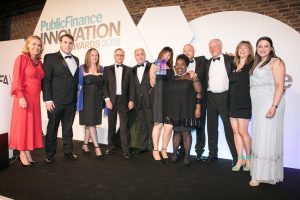 This was particularly special as the finalists were drawn from across the public sector from the whole of the UK.
Return